Lone Star Virtual Office: the Affordable Choice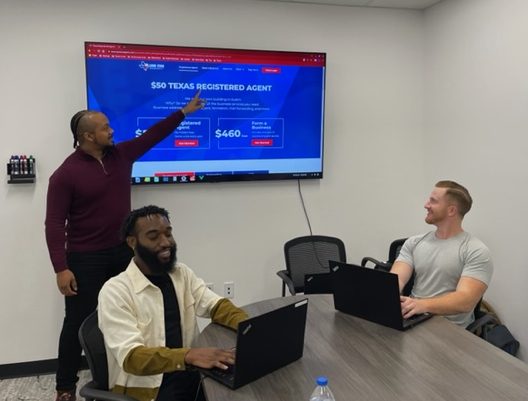 Our Texas virtual office is $19 a month—a fraction of the cost of renting (let alone buying) office space on your own.
We own our building in Austin, and we're here during regular business hours, which gives us the ability to give you the stability of a dedicated office wherever you are.
What does Texas Virtual Office include?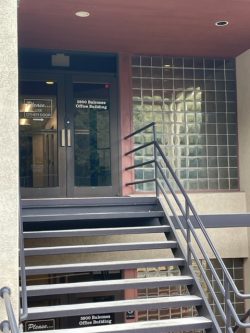 Our virtual office includes:
Unlimited scans. Same-day scans of your mail. See your mail instantly from your phone or computer.
Unique suite number. A Texas address in our building with your own suite number.
Office lease. A lease agreement, along with the option to rent out our conference room.
Phone number and service. A Texas number plus VoIP service that includes calls, texts and voicemail.
Compare all our mail forwarding and virtual office options:
Free Mail Forwarding
Deluxe Mail Forwarding
Premium Mail Forwarding
Texas Virtual Office
Real Texas Business Address
✔
✔
✔
✔
Instant Notifications
✔
✔
✔
✔
Easy-to-Use Client Dashboard
✔
✔
✔
✔
Same-Day Mail Scanning
3 scans
+10 scans
per year
+25 scans
per year
Unlimited
per year
Secure Shredding of Junk Mail
✔
✔
✔
✔
Phone Service and Phone App
60-Day
Free Trial
60-Day
Free Trial
60-Day
Free Trial
✔
Individual Suite Number
✔
✔
✔
Month-to-Month Office Lease
✔
Access to Our Conference Room
Available for Rent
FREE*
$49/year
$99/year
$19/month
*Our Registered Agent Service comes with 3 free mail scans. Already have RA Service? Deluxe or Premium Mail Forwarding would give you 10 or 25 mail scans on top of that.
Order Mail Forwarding or Virtual Office Service
Why get Texas Virtual Office with Lone Star?
Most other companies with virtual office services aren't able to provide everything we offer, and for one main reason: they don't own a building in Texas. Owning our building means we don't have fluctuating rents and short-term leases. We're here. We're stable. And that has its perks:
Use our address as your own. Our address is legitimate. It's not run through a third-party address provider, post office or delivery service. It's the address of our building, plain and simple. And we let you use it as your own, as soon as you sign up for our services.
No deposit fee. Our competitors charge extra fees so they can keep up with the rising costs of doing business. Not us. Our prices are as stable as our building's foundation.
No extra charge for additional documents or pages. When we say unlimited mail scans, we mean it. With our virtual office service, you get all of your paper mail (except the junk) scanned and uploaded to your account. All without extra charges or hidden fees.
Conference room rentals. Need to meet with an important set of clients and don't want to do it from home? If you sign up for Texas Virtual Office service (and happen to be in Austin), you can rent the conference room in our building. Reservations are subject to availability. 
Office lease. Our Texas Virtual Office includes an office lease in our building, which can help you establish a business bank account. Need physical office space? Ask us about additional rental options!
Phone service and phone app. Our phone service gives you a unique Texas phone number, which you can access directly from your own phone.
When Business Grows, We Grow With You
Over the years, our company has grown, expanding from a registered agent service to include business formation, mail service, and more. We know what it's like to search for the tools to support a company as it grows. That's why we offer these tools to support the needs of your growing business.
When the 3 free mail scans no longer meet your needs, you can upgrade to our Texas Mail Forwarding. And when you need a phone line, or an office lease, or access to a conference room for meetings, you can upgrade to the cream of the crop: Texas Virtual Office.