What is a Texas Business Address?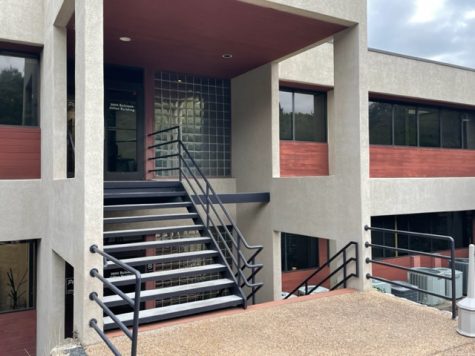 Your Texas business address is the location that you list on your state paperwork, but it might not be the place where you tutor kids, design websites or fulfill Etsy orders. Here in Texas, you can form a business entity with just one address: the street address of your Texas registered agent. If you work from home (and aren't too keen on sharing your address with the world) hiring a professional registered agent like Lone Star is a simple way to get a real business address—and keep your information off the public record.
Our local Registered Agent and Business Formation services include a commercial Austin address you can use to form your company, 10 regular mail scans per year (plus all your state and legal mail, of course—we're your registered agent!) and one-on-one business support whenever you need it.
With Lone Star, You Get a FREE Texas Business Address and…
Free Mail Forwarding
Deluxe Mail Forwarding
Premium Mail Forwarding
Texas Virtual Office
Instant Notifications
✔
✔
✔
✔
Easy-to-Use Client Dashboard
✔
✔
✔
✔
Same-Day Mail Scanning
10 scans
+10 scans
per year
+25 scans
per year
Unlimited
per year
Secure Shredding of Junk Mail
✔
✔
✔
✔
Phone Service and Phone App
60-Day
Free Trial
60-Day
Free Trial
60-Day
Free Trial
✔
Individual Suite Number
✔
✔
✔
Month-to-Month Office Lease
✔
Access to Our Conference Room
Available for Rent
FREE*
$49/year
$99/year
$19/month
*Our Registered Agent Service comes with 10 free mail scans. Already have RA Service? Deluxe or Premium Mail Forwarding would give you 10 or 25 mail scans on top of that.
Order Texas Mail Forwarding (Unique Suite Number Included)
Why Use a Commercial Texas Address?
You might be tempted to act as your own registered agent and list your place of residence on your state documents—but this means you'll miss out on all the benefits a professional address can bring to your business. From privacy protection to a stronger brand image, here are a few ways a real Texas business address can bolster your new enterprise.
Respectability
These days, getting the work done is more important than where you get it done. Even so, using a professional address shows your customers that your business means business. With a reputable local address on the public record, your company will be able to build trust and credibility—positioning your brand as a serious contender.
When you sign up with us, our well-established Austin address becomes yours, for all official business purposes. If you need a unique office address (with an individual suite number) to use on your website, marketing materials and elsewhere, you can upgrade to one of our affordable Texas mail forwarding plans at any point.
Order Registered Agent & Business Address Service
Privacy Protection
The Secretary of State requires that you include a Texas street address in your company's Articles, but it doesn't have to be your own. In fact, it probably shouldn't be. Your formation paperwork gets added to the public record where anyone, including advertisers, can access it. That's why securing a reliable secondary address is so crucial.
As a Lone Star client, you can list our Austin address for every member, director and officer of your company, on every state form you file. Your privacy is our highest priority, and we do all we can to protect it. To avoid giving out your address full stop, we recommend signing up for one of our unique suite number + Texas mail forwarding plans. You'll have a professional address you can safely advertise and use in every business interaction.
Convenience
You might move your headquarters once, twice or even several times over your company's lifetime. With a stable Texas address on the record, you can ensure continuity of service for your customers—and continued compliance with Texas laws—no matter where your life or your business takes you.
Our commercial address and mail forwarding solutions are varied, flexible, and fully customizable. You can select the type of address you need (with or without a unique suite number), tell us how you'd like to be notified about new mail items, choose to sign up as a business owner OR an individual, and cancel anytime without added fees.
Order Texas Mail Forwarding (Unique Suite Number Included)
Who Might Need a Texas Business Address?
Anyone who needs a virtual Texas HQ—and a reliable way to receive and manage their business or personal mail. Whether you're looking to give your company a more polished appearance, or you just need a way to stay connected (and organized) while you see all 50 states, our professional address and mail forwarding solutions can help.
You'll benefit from a Texas business address if you:
run a business from your home
operate a mobile business like a food truck
operate a business that requires you to travel
aren't always present at your office to accept legal and business mail
want to expand an out-of-state business into Texas
need a professional address for your website
want an easy way to receive and store mail while you're on the road
Every business owner and traveler who signs up with Lone Star will benefit from our commitment to protecting our clients' privacy—as well as our attention to detail. With same-day mail scans, instant notifications, an easy-to-use online account, and a dedicated support line, our feature-packed service makes it easy to stay on top of your business and personal affairs.
Frequently Asked Questions:
Can I use my home address for my business?
You can. If you reside in Texas, it's as simple as listing your home address as your registered office on your formation documents. But if privacy is a concern for you—or you don't want the responsibility of having to be present at your "registered office" every weekday without fail—we don't recommend it. Here are a few things to keep in mind.
Including your home address on your company's Articles makes it public forever (everything that gets added to the Texas business database is permanent).
Service of process (lawsuit papers) have to be accepted in person. As your own Texas registered agent, you'll be legally obligated to be regularly available in case any legal mail arrives.
If you move, you'll need to file a Change of Address form (and pay a $150 filing fee) to keep your business information up to date with the State of Texas.
If you'd rather not be chained to your home office—or have your private information publicized—hire us! We provide local registered agent service for just $50 dollars a year and include a Texas business address too.
How will I receive my mail if I sign up?
When mail arrives for your business (or for yourself) at our secure Austin address, a member of our team will open the mail item and carefully scan the contents to your client account that same day. We also notify you—instantly—every time you have a new document to view.
Our Texas registered agent service includes unlimited legal and state mail scans, plus 10 ordinary pieces of mail every year.
If you expect to receive more non-state mail for your business, if you're signing up as an individual, or if you need an address you can list on your website, you'll want to select either Deluxe or Premium Mail Forwarding at checkout for an individual suite number.
How soon can I start using my Texas business address?
Right away! After signing up with us, you'll receive an email which includes your new Texas business address, and you can use it to form your company. As long as you're our client, you can use this stable address for the lifetime of your business.
Get Your Texas Address Today!
From local registered agent service to a real Texas business address, we provide everything your company needs, under one roof. Start your business (or your travels!) off on the right foot by signing up with us today.